Regular price
Sale price
$15.00
Unit price
per
Sale
Sold out
PRODUCT INFORMATION

Our wick trimmer in matte black is the perfect accessory for all candle-lovers.

If you've ever tried to cut a wick, only to find the piece you cut falls off into the melted wax pool, you'll understand why you need a wick trimmer.

If you've ever found it difficult to trim a wick with ordinary scissors, when the candle has burned down lower in the container, you'll also understand why you need a wick trimmer.

Easily maintain your wick to the recommended height of 5mm for our 33hr candles and 7mm for our 70hr candle, keeping your candles smoke-free and without sooting the inside of your candle container.
The cut piece of wick is held by the trimmer so it can be easily discarded, without that risk of it falling back into the wax pool.
DELIVERY OPTIONS
Click + Collect (from 17 Charles St, Abbotsford)
FREE Delivery to 3121, 3067, 3101, 3122, 3123, 3002, 3066
FREE Delivery Australia-wide on orders $100+
FLAT RATE Delivery $9.95 Australia-wide
Share
View full details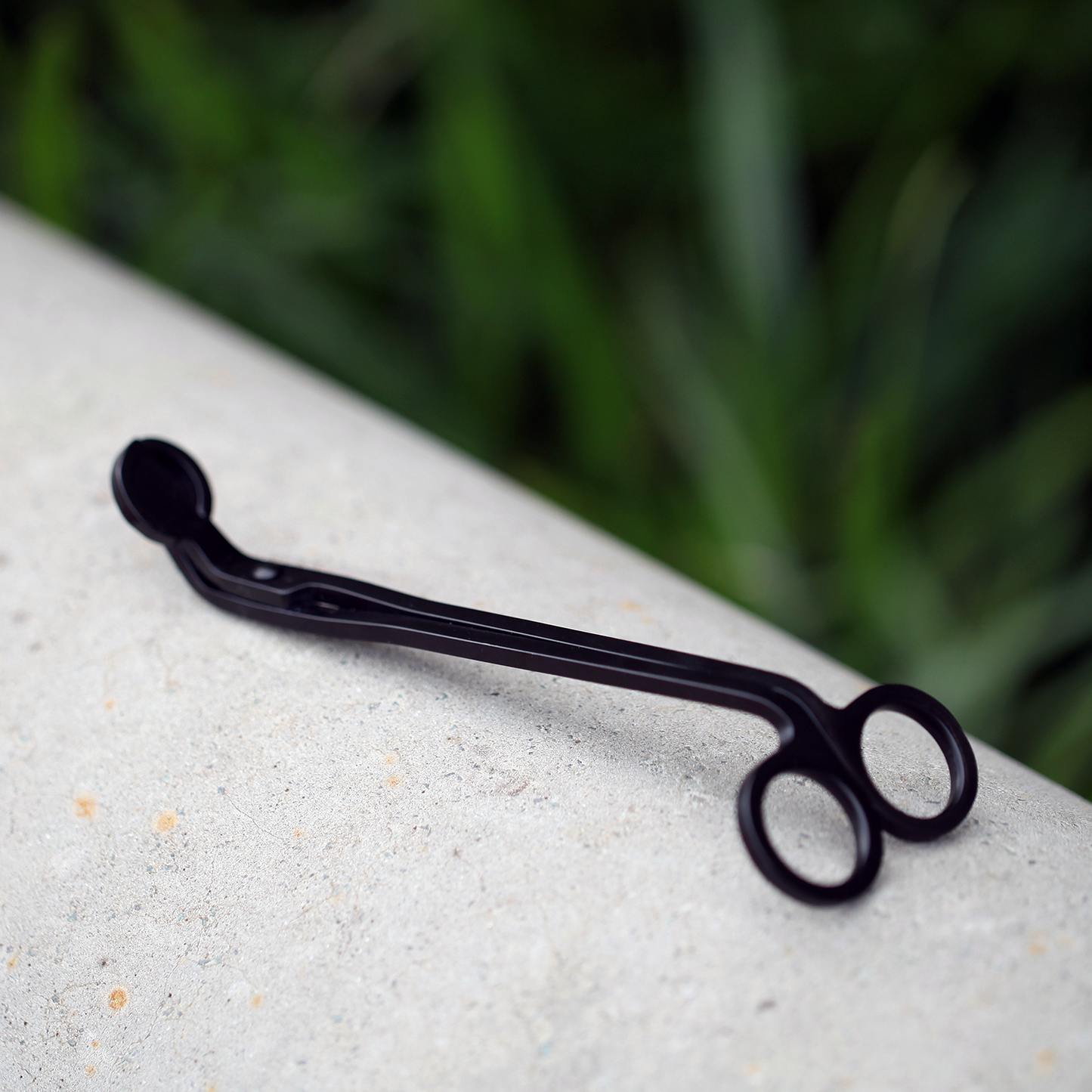 Can't believe I didn't have this before
I was giving up on candles when the wick got too difficult to light. This is a great implement and I have bought another as a gift now
Excellent Product
nice design, matt finish, easy to use. Good quality, fast delivery
What was I thinking?!
I meant what was I thinking not purchasing the USB-rechargeable electric candle lighter and the wick trimmer even after purchasing many gorgeous candles, large and small from Richmond Candles at first!
Didn't think I needed it but after burning my hands using a lighter and matches especially with the wick was getting low, had enough, same goes for using kitchen scissors to cut off the wick in a jar, it didn't do a proper job.
Finally bought two electric charger and trimmer sets, one set as a present, now, the enjoyment of lighting the candles has been much enhanced, a roundabout way of saying, I love it, this set is the foundation, don't miss it, it's also super affordable :)
Wick Trimmer
An excellent product that I have always needed. Vintage appeal proudly displayed on my shelf.